It all started when Steve King, after working for Hillenmeyer Nurseries for several years, knew he wanted to own his own garden center. He received that opportunity when he, along with his wife, Joanne, and children, Jessica, Wesley and Becca, purchased the former Binford's Garden Center/Hillenmeyers in Danville, Ky. in 1993. The Kings renamed this garden center, Stonegate Gardens, after the two stone columns at the entrance. It was here that the King children learned how to water, weed and pot annual/perennials. It was our pleasure to serve the people in the Danville, Harrodsburg, Somerset area until Stonegate was sold in 2003.
Steve always had a dream to open a garden center in the Lexington area so in 1999, the Kings purchased a 5 acre piece of farmland at the corner of Nicholasville Rd.(US27) and Brannon Road in Jessamine County. A great deal of planning went into the construction of the first location of King's Gardens, from the layout of the driveway and display beds to the design of the garden center building. Our first garden center building was a 150 sq. ft. Amish-built shed(now used as our display/fixture shed) that we used while we built a large 3500 sq. ft. Morton Building complete with a gift shop, offices, restrooms and storage. King's Gardens met the needs of our customers at this location until it was sold in 2008 and is now the home of the Cracker Barrel on Nicholasville Rd.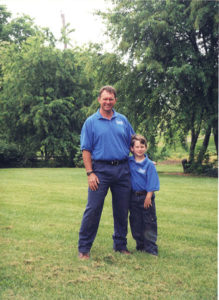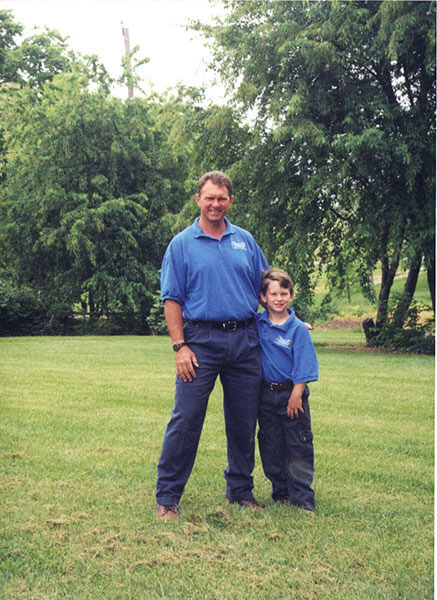 We have been in our current location at 4560 Nicholasville Rd. since 2008, just a ½ mile from our previous location, and we enjoy the rich history this location has in the nursery/garden center business. This location has been the home of American Nursery and Hillenmeyers before it became King's Gardens. Here's an interesting tidbit- when Steve started working for Hillenmeyers, he started at this location which he now owns. It looks like he's come 'full circle'.
King's Gardens is a family-owned garden center with the whole family involved at one time or another. Steve- Founder, Joanne- Office Manager, son Wes- General Manager, daughter Becca- Information/Signage and daughter Jessica, who now lives in Ohio, worked through high school and college. We look forward to continuing the work we began in 1993 for many more years and many more generations.
Hours
        Current Hours:
             Monday- Saturday          9 am- 6 pm
                    Sunday:                                     12 pm - 5 pm                       
Subscribe to our Newsletter